Residential Locksmith Vancouver
For a residential locksmith at your service 24/7 call Fast Locksmith. If you are locked out of your home or require your locks to be changed we are the people to call. Our 20 minute response time guarantee ensures we can solve any home security issue for you immediately.
When do you need residential locksmith services?
Residential locksmiths are trained to deal with the many different types of locks that are used in homes. They can install new locks, rekey existing locks, repair broken locks, and much more. But when do you need residential locksmith services?
If you've just moved into a new home, it's a good idea to have the locks changed. You don't know who might have a copy of the old keys, and you want to make sure your home is secure.
If you've lost your house keys, a residential locksmith can help. They can create a new set of keys for you, so you can get back into your home.
If you're locked out of your home, a residential locksmith can help. They can get you back inside so you can get to your belongings and get on with your day.
If you need to have your locks repaired or replaced, a residential locksmith can help. They have the tools and training to fix or replace just about any type of lock.
Residential locksmiths can provide a wide range of services to homeowners. If you're in need of any of these services, be sure to call a residential locksmith near you.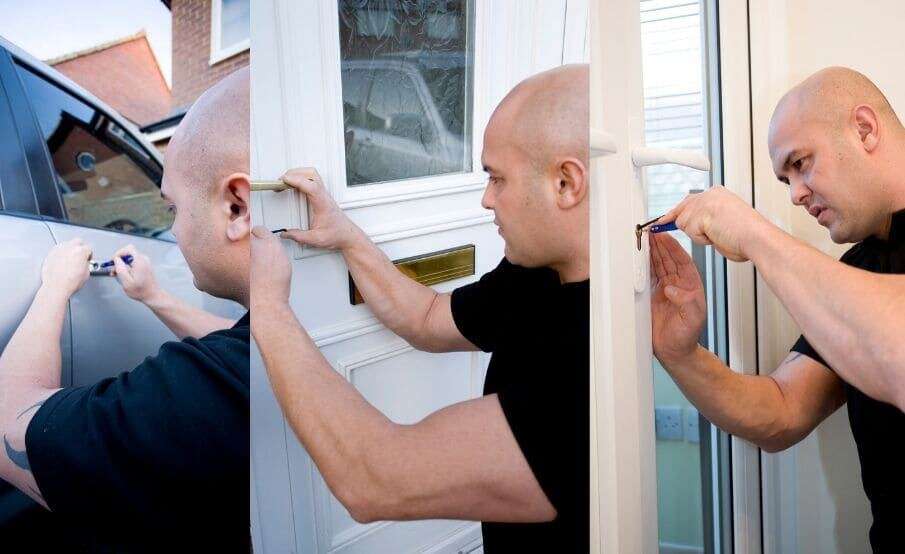 Have you been locked out of your home? Need keys quickly?
 Contact Fast Locksmith 24/7 and we will get you back inside within 20 minutes.
You can also rekey your home with Fast Locksmith 24/7.
Rekeying is a straight forward process that we can perform easily as a one off job. It's often a good option if you're moving home and you want to ensure you know exactly who has access to your home. Rekeying is sensible in this situation to ensure the security of your home.
Lock Repair   
Most Locks can be repaired. We have seen some very damaged locks over the years, but we always manage to find a fast resolution at Fast Locksmith 24/7. It is through our experience that we have learned to fix the worst locks. Lock repair is about saving money, and it often makes sense as repairing an old lock is often just as good as buying a new lock. When you're a residential locksmith it is important to be honest with home owners and we will always tell our customers the truth about whether or not they need a new lock.
Want to upgrade your home security?
If you feel you need additional security our wide range of locks will have you covered. Most doors do not have an adequately strong lock, and if someone tries to enter your home they will find it easy to do so. We can install deadbolts for you to ensure you and your family is safe in your home. Make Fast Locksmith 24/7 your residential locksmith for every security issue in your home.
You deserve the best when it comes to your home, and that's why we are here. Our team of experts is licensed by law in both Chicago-land as well on a nationwide level!
We guarantee 100% satisfaction guaranteed throughout 90 days after services are rendered – so don't wait another second before calling because there really isn't any alternative but trust
Emergency Residential Lockout Service
Residential Lock Replacement
Residential Lock Rekey
Residential Lock Repair
Residential Safe Lockout
Residential Lock Installation